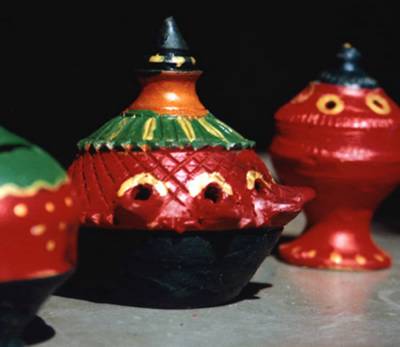 Red. The colour of blood, of fertility, of life.
The colour of joy and vitality.
The colour of festivity.
This was taken a few days back around
Diwali
(the Hindu festival of lights)
. The red-painted clay lamps are filled with oil
(or wax)
and lit. It's common to find Hindu households lit up with the light of a multitude of lamps during Diwali...
_____
Nikon F75, 28-110mm
Fuji 100 ISO
2004, Outside my home in Ahmedabad, India.
Read more »